Special from
Zoo Tennis
When the ITF announced the introduction of its 2019 Transition Tour, now known as the ITF World Tennis Tour, one of its goals was to strengthen "the player pathway between the junior game and the elite levels of professional tennis."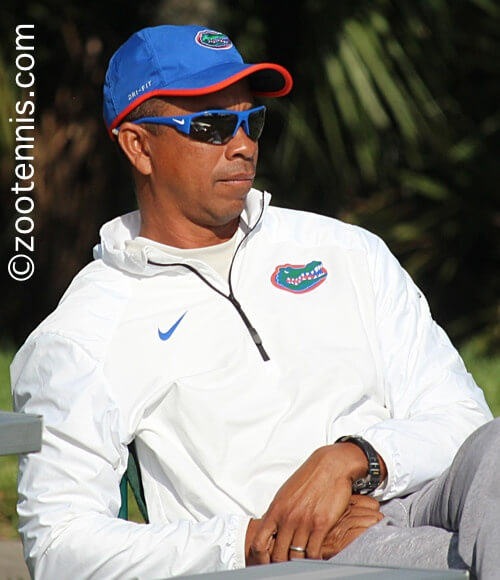 Conspicuously absent from the International Tennis Federation's new system was any reference to college tennis's place in it. Although collegiate tennis is confined primarily to the United States, it has played a crucial role in many an international competitor's development, including current ATP Top 10 pro and former Illinois standout Kevin Anderson of South Africa and recent TCU star Cameron Norrie of Great Britain, who quickly made his way into the ATP Top 100 last year. Yet despite its impact on player development across the globe, college tennis has no formal role in the new ITF system.
Those who recognize the role of collegiate tennis in the United States are not panicking as they try to understand the implications of the ITF's emphasis on its junior tennis circuit as a pathway to pro tennis, but they are unsure how college tennis fits in.
The USTA has included college tennis in its framework for awarding the wild cards under its control, yet concerns over the reduced opportunities for entry into qualifying at lower level tournaments remain.
"We all got scared when hearing about four qualifying spots [in ATP Challengers] and things like that, thinking how in the world are these kids going to get opportunities?," said University of Florida men's head coach Bryan Shelton, who thinks he'll need most of 2019 to study the new system before he can assess the impact on his players.
"I understand the ITF route if you're a top 50 ITF junior, but what about for all the college kids and other kids that have been in college the past couple of years? How will they get started and where are the opportunities going to come from if there's limited spots? We went from having these massive, everyone-gets-a-chance-to-get-in draws, to this."
"There's a lot of unknowns," agreed new USTA head of men's tennis Kent Kinnear, who played college tennis at Clemson before embarking on an 11-year pro career. "College is such an important part of the pathway and how the linkages are set there and how we continue to try to make opportunities for those kids to be able to break through is going to be really important."