Special Feature
Oracle's Hurd Places a High Value On College Tennis
by Rhiannon Potkey, 12 March 2019
Mark Hurd could have been content with just giving back to Baylor University. Hurd played tennis for the Bears on scholarship, graduating in 1979 with a degree in business administration.
His name graces the Hurd Tennis Center on campus, and the building that houses all the day-to-day operations of both tennis programs.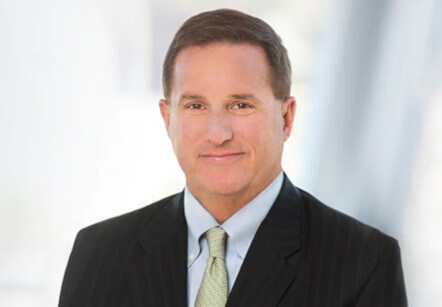 Oracle CEO Mark Hurd
But Hurd's passion for college tennis and appreciation for the impact it's had on his life compelled him to do more. Much more.
Hurd, the Chief Executive Officer of Oracle Corporation and a member of the company's Board of Directors, has helped lead Oracle's investment into college tennis.
The American multinational computer technology corporation has a three-year partnership with the ITA that includes the Oracle ITA Masters, the Oracle ITA National Fall Championships, the Oracle ITA Rankings, the Oracle Summer Circuit Powered by UTR and the ITA National Team Indoor Championships Presented by Oracle for Division I and III.
Oracle hosts the BNP Paribas Open Collegiate Tennis Challenge Presented by Oracle, and created the Oracle U.S. Tennis Awards that provide $100,000 grants to one male and one female rising American professional player who played college tennis.
"You can't say enough good things about what tennis does for you as an individual," Hurd said. "I would love to find a way to have more schools playing tennis and generate more interest in college tennis. I want to help build a bridge to put young people in the position to succeed professionally if they choose."