College News
Texas Dismisses Center Amid Bribing Scheme Fallout
by Rhiannon Potkey, 13 March 2019
Siem Woldeab had the same reaction as nearly everyone in college tennis when he heard Texas men's coach Michael Center had been charged in a headline-grabbing bribing scheme.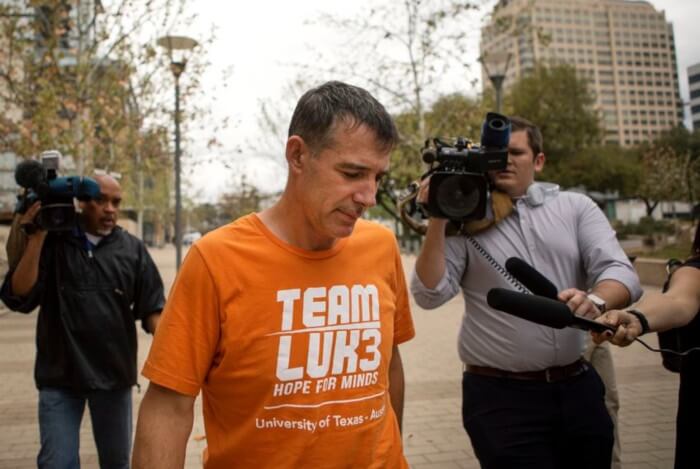 Texas Men's Coach Michael Center Allegedly Accepted Bribes
The blue chip Texas signee was shocked by the allegations, and wondered if Center would still be coaching when he arrived on campus in the fall.
Woldeab received his answer late Wednesday afternoon.
After initially being placed on administrative leave, Center was dismissed from Texas after 18 seasons at the helm. Associate head coach Bruce Berque has been named the interim head coach, and all other members of the UT men's staff will remain in place as well, according to a release from the university.
"It obviously stinks. I knew this was a definitely a huge possibility, especially with it being such a national scandal across the U.S.," said Woldeab, a senior from La Mesa, California. "I know Bruce Berque will do an amazing job, but it's just really sad for Coach Center and his family. I wish them the best of luck."
Center was charged Tuesday in a scheme that involved wealthy parents bribing college coaches and others to gain admissions for their children to top colleges, federal prosecutors said.
Dubbed "Operation Varsity Blues," the scheme involves 50 people, including coaches, actresses and CEOs. Federal authorities called it the biggest college admissions scam ever prosecuted by the U.S. Justice Department, with the parents accused of paying an estimated $25 million in bribes.
Center, 54, is accused of conspiracy to commit mail fraud and honest services mail fraud. He was released from federal custody Tuesday on a $50,000 bond.
Center's attorney, Dan Cogdell, said Center maintains his innocence and will plead not guilty to the charges when they travel to Boston for his next court date on March 25.