Meet The Coach
Letters of Support Surprise, Hearten K-State's Smith
by Rhiannon Potkey, 10 April 2019
The letters of recommendation were all unknown to Jordan Smith until the day he was hired.
Smith was hoping to be promoted to head women's coach at Kansas State after Danielle Steinberg left to become the head coach at Colorado last summer.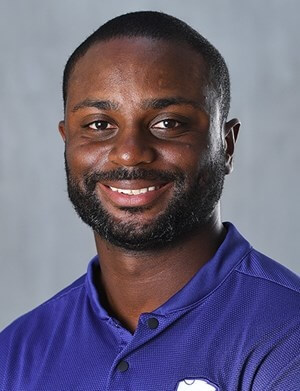 Jordan Smith
In his three seasons as an assistant, Smith helped Steinberg build the Wildcats into an NCAA Tournament program with a national ranking.
But Smith, 30, knew the succession plan wasn't guaranteed. He realized the Kansas State administration could bring in someone with previous head coaching experience or an assistant with a lengthier track record.
What Smith didn't realize was that his players were championing his cause. They wrote letters to the athletic director and sports supervisor at Kansas State expressing their support for Smith.
Once Smith was officially promoted last July, the athletic staff decided to surprise the players. They were told they would be meeting their new coach, but nobody was told who the new coach was.
The players still on campus for the summer gathered in a conference room while others used Skype to witness the meeting. Smith was hiding in an adjacent office, and the athletic department social media staff captured the team's reaction when he entered the room.
"It was really cool to see their faces and how excited they were," Smith said. "That is something that I am always going to remember. They believed in me and wanted to be a part of a program that I was going to be the head coach of. I am never going to forget what they did no matter how long I coach."