Special from
Zoo Tennis
When five-star recruit Sydney Pratt was growing up in Chicago, she occasionally participated in tournaments at the Northwestern University campus. But playing for the Wildcats seemed an unattainable dream as she entered high school.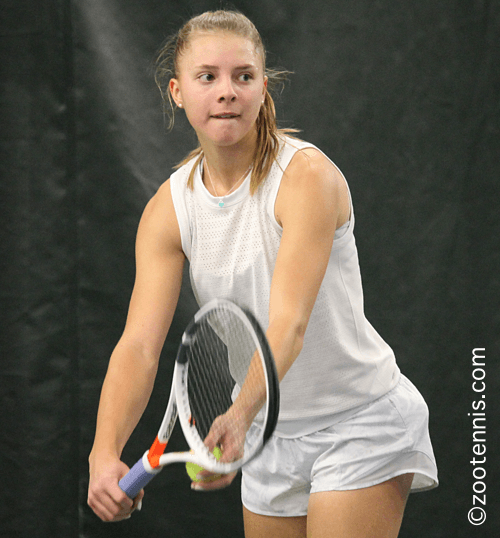 Five-Star Sydney Pratt Has Committed to Northwestern
© Zoo Tennis
Then, a coaching change sent the 17-year-old from Glenview climbing up the sectional and national rankings, and last August she verbally committed to the Wildcats for 2021.
Pratt split her time between soccer and tennis until eighth grade, when she needed to focus on just one sport. Introduced to tennis at age 4 by her father Tom, an avid recreational player, Pratt was disappointed with her progress once she began devoting herself to the sport full time.
"With the coach I was working with, I don't think we were focusing on the right things and I wasn't getting the results I wanted," said Pratt, who decided to start working with Mark Bey, Director of the Championship Training Academy at Glenview Tennis Club. "I knew Mark trained a lot of successful girls, so I switched over to him and it's worked. It happened pretty quickly, shortly after I started training with him. It's almost like a switch flipped and I got the results I was looking for."