Roundtable
How an Extra Year of Eligibility Impacts College Teams, Recruits
by Rhiannon Potkey, 8 April 2020
The NCAA reached a decision. Now comes the logistical work for schools, players and coaches.
Last week, the NCAA Division I Council approved a blanket waiver that gave an extra year of eligibility to all spring sport athletes that had their season abruptly canceled by the COVID-19 pandemic.
The NCAA also adjusted financial aid rules to allow teams to carry more members on scholarship to account for incoming recruits and student-athletes returning who had been in their last year of eligibility.
Schools will have the choice of whether to offer less aid than what they provided each athlete this year. The flexibility applies only to student-athletes who would have exhausted eligibility in 2019-20.
Although most agree the waiver was the fair thing to do for the student-athletes, the trickle-down effect will present some challenges.
Coaches will need to figure out roster sizes, scholarship numbers and the impact on recruiting classes for years to come.
Not all seniors will want to return, and not all players will use their extra year. Some will leave for graduate school, job opportunities, professional tennis ambitions or will just be ready to be done with the sport.
There are still a lot of questions yet to be answered for everyone involved. But some coaches provided their thoughts on the issues from what is known today in the latest Coaching Roundtable:
Chris Brandi, LSU men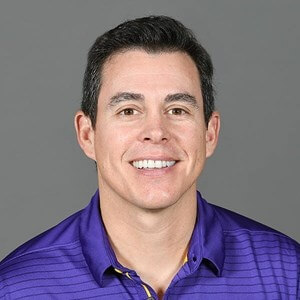 "It is such a unique situation for everybody that we don't really know what is going to happen. I think tennis is going to be different than many other sports because a lot of people might be surprised if kids don't come back and play a fifth year because they might already have a job lined up or they may have already mentally prepared to be done. For us, we have two seniors and one guy will graduate and is ready for what is next and the other wants to come back and play college tennis for another year. The other guys on our team, they don't quite know yet. It's nice for them to have that option, but I think it is too soon to really say how it will impact us and teams around the country. I am already seeing a lot more guys in the transfer portal than I've ever seen.