Special from
Zoo Tennis
After reaching the 2019 Wimbledon girls final and winning her first International Tennis Federation World Tennis Tour title in January, blue chip Alexa Noel was not actively considering college tennis. But when the Covid-19 pandemic eliminated meaningful competitive opportunities, the 17-year-old from New Jersey turned to the University of Iowa, signing with the Hawkeyes for the 2020-2021 season.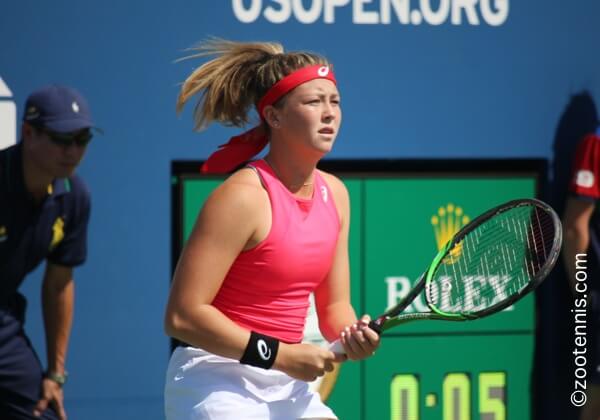 Blue Chip Alexa Noel Has Committed To Iowa
© Zoo Tennis
"Everything happened pretty fast, to be honest, with the college decision," said Noel, who began her final year of ITF junior eligibility this year ranked No. 5 in the world. "It's been a long two, three months, with no tournaments. I'm pretty competitive; I love to play, I love tennis, I love matches, all that kind of thing. So just to be down in Florida training and training and training, yeah, it was awesome and maybe needed, but it's like what are you training for? I thought college tennis is most likely coming back before pro tennis, so thought this should be in our cards."
Noel's choice of Iowa is, at first glance, a puzzling one, but the Noel family history in the state runs deep.
"Really, Iowa was where I wanted to go, so I reached out directly to (head coach) Sasha [Schmid] because my parents had met her and the assistant coach at Iowa at Wimbledon last year. I reached out to her directly and we started talking," said Noel, who admitted little interest in engaging with other college coaches last year.
"Both of my parents were born in Grinell, Iowa," Noel continued. "My mom graduated from the University of Iowa and my dad graduated from Coe College in Cedar Rapids. My grandparents still live there on my dad's side; my uncle lives a mile and a half from the football stadium in Iowa City, so I do have a lot of family ties there. I just felt proud that I was going to be a Hawkeye, to have so much family there and be able to carry that on, but also make a life of my own out of it."