Special from
Zoo Tennis
Music has been a part of five-star Nibedita Ghosh's life for a dozen years. As all those piano lessons have evolved into her current interest in guitar and songwriting, the New Jersey senior took a similarly creative approach to finding the right school during the pandemic shutdown, and that resulted in her recent commitment to the University of Notre Dame.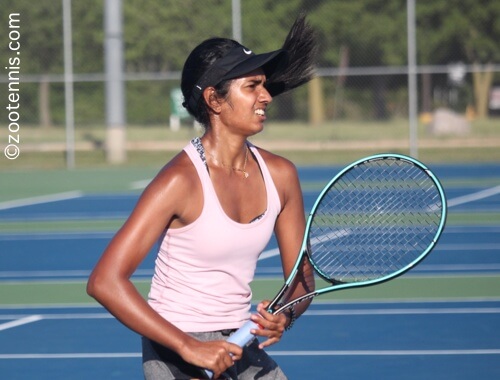 Five-Star Nibedita Ghosh Has Committed to Notre Dame
© Zoo Tennis
"I didn't know what I was doing before the pandemic," Ghosh said. "But I took the time during quarantine to send out emails to a lot of coaches and schools that I thought would be a good fit for me, and mainly in the summer, I was narrowing down my choices. In the middle of quarantine, I had to take the initiative and send some coaches videos of me playing. I know it's not the same as seeing me in person, but it's something."
The extension of the dead period in Division I prohibits official campus visits, keeping Ghosh from experiencing a routine aspect of recruiting. But she did take the opportunity to check out Notre Dame while in the area for an ITA Summer Circuit tournament in Grand Rapids, Michigan.
"I think the game changer for Notre Dame was when I visited campus," said Ghosh, who also considered USC, Princeton, Wake Forest, Boston College and Navy. "It really gave me a feel for the campus and what it was about. I parked near the tennis courts and walked around a bit for an hour, just looking at the facilities. I didn't get to see too much, but it was enough so I could get a feel for it."