Commitment Announcement
Blue Chip Stammel Announces Commitment to Vanderbilt
by Rhiannon Potkey, 8 January 2021
Bridget Stammel has always been good with time management and organization. The blue chip junior from Dallas, Texas took the same detail-oriented approach to her college recruiting process.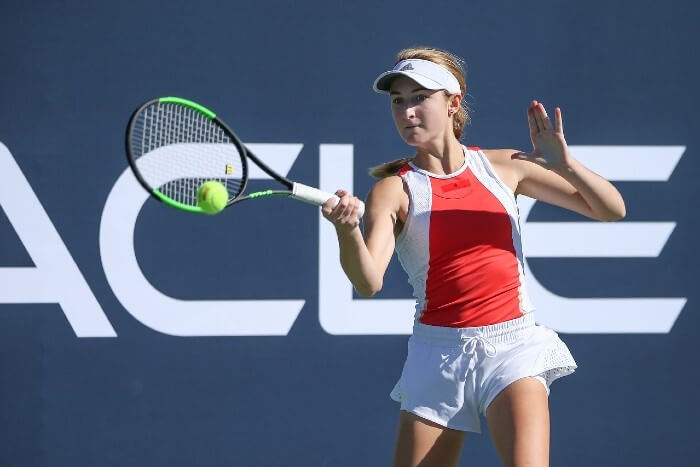 Blue Chip Bridget Stammel Has Committed to Vanderbilt
© Contributed Photo
Stammel started researching schools early and arranged conversations with coaches as soon as they could contact her. She delved into academic offerings and reviewed all aspects of a school's website.
Even though she couldn't make official visits because of the coronavirus pandemic, Stammel either visited campuses on her own or did as many virtual tours as possible.
In the end, Stammel realized Vanderbilt had everything she had to offer. She informed Vanderbilt head coach Aleke Tsoubanos about her decision this week.
"Everybody has such good things to say about the coaches and how they can really develop players and that is really important to me," Stammel said. "I also really love the academics at Vanderbilt. That was super important to me to go to a school with really good academics."
Although Stammel had more time to consider her options, she didn't feel it was necessary to prolong the process.
"I just felt really comfortable with my decision and I felt like I knew everything I needed to know," she said. "I didn't need to find out anything more than I already knew to make the decision. I am just super excited about choosing Vandy."