Special from
Zoo Tennis
Greg Couch is familiar to many sports fans as an award-winning Chicago Sun-Times columnist who later became a prominent national sportswriter at AOL Fanhouse, Rolling Stone, Fox Sports, Bleacher Report and other major outlets.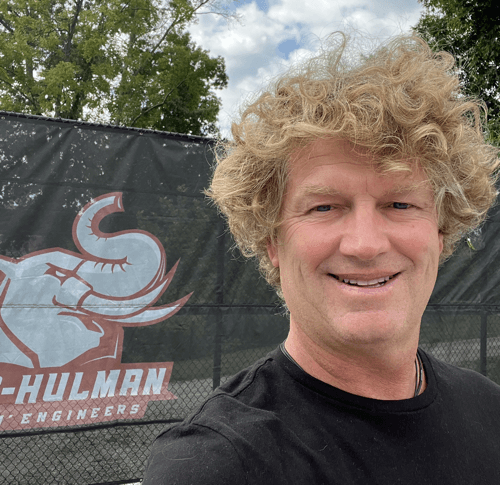 Rose-Hulman Women's Head Coach Greg Couch
© Contributed Photo
But trends in sports media led the University of Colorado graduate to look elsewhere for a second career, and it didn't take long for his love of tennis to provide a pathway. After five years coaching the men's and women's programs at Chicago's Roosevelt University, Couch was recently named the head coach of the men's and women's programs at Rose-Hulman Institute of Technology, a Division III school in Terre Haute, Indiana.
"I was working for Fox at the end there and I was on TV and they wanted me to say things I knew weren't true," said Couch, who worked at FS1 through 2014. "I'd say, 'I can't say that,' and they'd say, 'well, it makes good TV.' But that's just not me."